Sizzling Summer Hair Trends 2023-2024: Get the Look!
Sizzling Summer Hair Trends 2023-2024: Get the Look!
Hey there, beauties! As the sun begins to kiss the land Down Under, it's time to embrace the hottest hair trends of 2023. From '90s nostalgia to bouncy blowouts and glamorous butterfly cuts, we've got the inside scoop on what's making waves in the world of hair. Whether you're a fan of sleek ponytails or dreamy buttery blondes, this summer is all about making a statement with your locks. So, let's dive into the scorching summer hair trends that will have you turning heads and clicking that "BOOK NOW" button at Bennetts & Jackson. 🌞💇‍♀️
Prep Your Hair for a Sizzling Summer
1. Hydration Is Key Before the summer heat sets in, start by hydrating your hair. Use a deep conditioning treatment to keep your locks nourished and ready to battle the sun and sea.
2. Sunscreen for Your Hair Yes, your hair needs sun protection too! Invest in a UV-protective hair spray to shield your strands from the harsh sun rays. Apply it before heading out to the beach or pool.
3. Trim and Tidy Visit your stylist for a summer trim. A fresh haircut not only feels lighter in the heat but also ensures your locks stay healthy and split-end free throughout the season.
4. Embrace Low-Maintenance Styles Opt for low-maintenance styles like braids, buns, and ponytails to keep your hair off your face and neck, especially on scorching summer days.
5. Stay Hydrated Don't forget to drink plenty of water to keep your hair hydrated from the inside out. Well-hydrated hair is less prone to becoming dry and brittle in the summer heat.
Summer Hair Trends
The '90s Vibe:
The '90s trend is still going strong, influencing both fashion and hairstyles. Think glossy, buttery blonde shades and extra ponytail styles. These trends are totally worth trying! 😍
The Bouncy Blowout: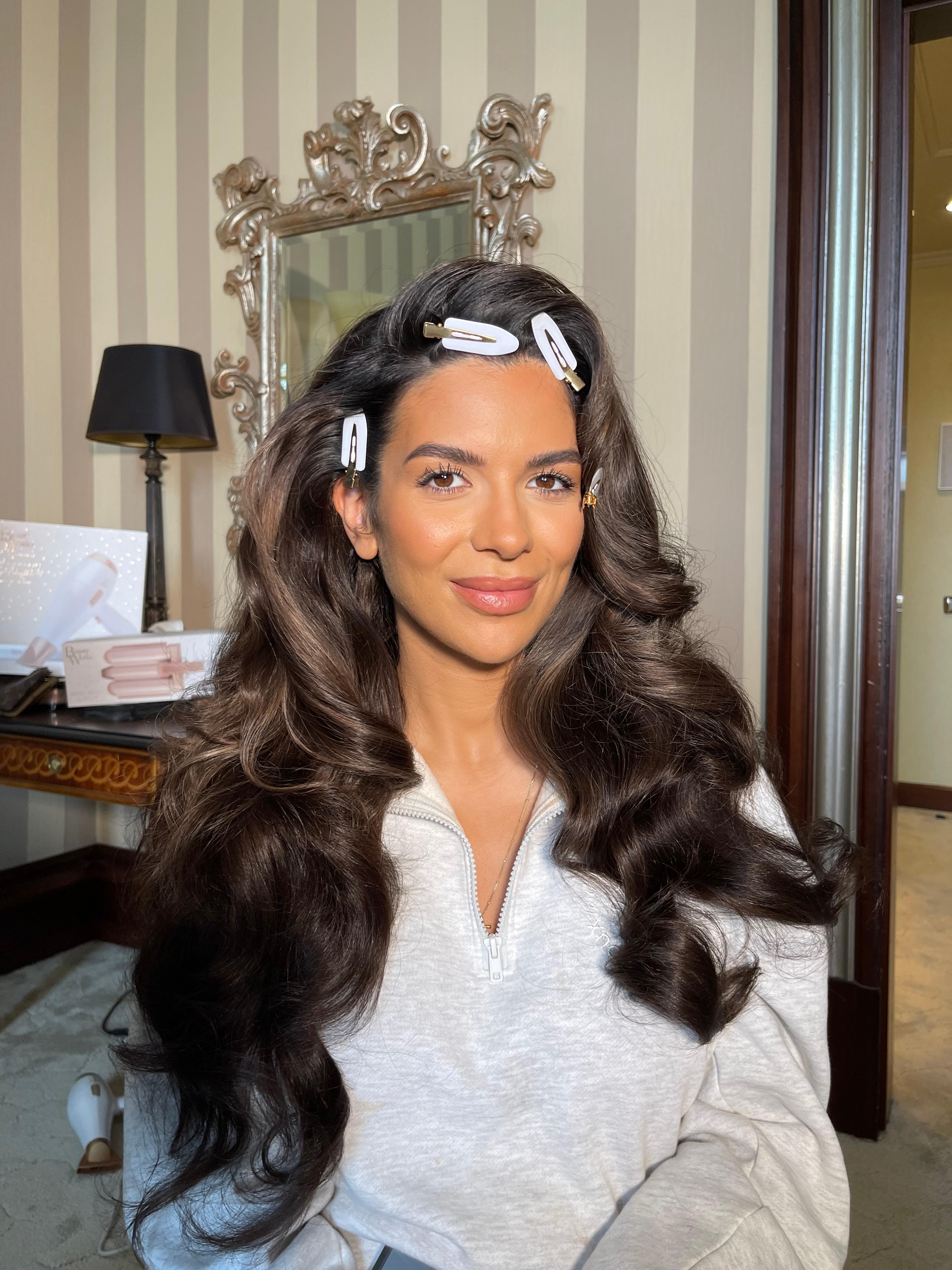 Big, bouncy blowouts are back in fashion. They work best on fine to medium textured hair, especially if it has a little natural curl. To enhance your blowout, you can use Nak Hair High Volume, a versatile styling spray designed to create volume, bounce and texture.
The Butterfly Cut:
This fresh cut for spring is all the rage. It's a modern take on the Rachel hairstyle with voluminous, face-framing layers. It's flattering, glamorous, and versatile. To make it even more fabulous, consider using Thermal Shield to protect hair from temperature extremes & humidity.
The Snatched Pony – Extra Edition:
If you're not up for a new cut, try a new style. A snatched ponytail is a must-try for a glamorous look. Consider adding some hair extensions for that extra-extra touch. (INSERT ORI PRODUCT HERE) is a great product for a smooth base and heat protection.
Buttery Blondes:
The shade of the summer is buttery blonde. It's unbelievably glossy, a pale gold color with face-framing highlights. It's all about making blondes shine. ✨
Sports Luxe Wet Look:
This style is perfect for all occasions. Use a Fixation Finishing Spray on dry hair for a wet look that stays sleek all day or night. You can also use Ori Lab Gloss Serum, A luxe oil-serum hybrid, designed to smooth frizz and nourish hair strands for the perfect blow-dry finish. Infused with Beauty Boosters of Camellia Oil, Vitamin E & Marula Oil which assist to hydrate hair without heaviness, enriching strands with a healthy high-gloss shine.
Summer is all about embracing change and radiating confidence, and your hair can be the perfect canvas for that transformation. Whether you choose the '90s vibes, the bouncy blowout, the butterfly cut, a snatched pony, or the glossy buttery blonde, you're bound to steal the spotlight.
So, why wait? Head over to Bennetts & Jackson and let our expert stylists turn your hair dreams into a reality. Don't just look stunning; feel like the best version of yourself this summer. Book now and let your hair do the talking! 💇‍♀️🌟 #SummerHairGoals
book here